Work Smarter, together: Google Workspace
It's the best way to create, communicate, and collaborate. Familiar tools; fewer distractions; more time to make things happen.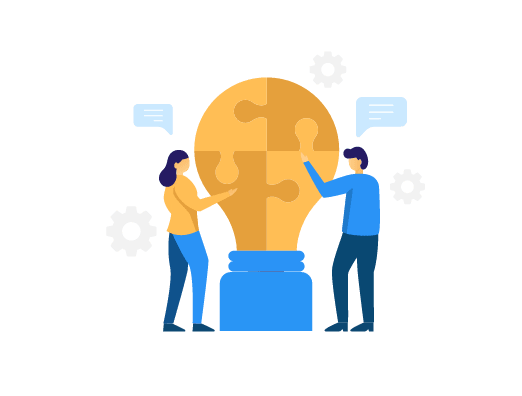 Get Gmail for Business
Leverage new admin controls, no ads and your own personalized professional addresses. Swap @gmail.com with
[email protected]
Start now
Everything you need to get anything done
Storage that fits your purpose
Easily store and share all your most important files, videos and more with up to 30 GB of cloud storage per user. And once things start to fill up, find everything fast with the smart search function.
Work Faster, Work Smarter
Collaborate on files in real time, set up meetings in a few clicks, and get deadlines and calendar notifications. Google Workspace centralizes every tool you need to be productive.
Designed To Protect You from Threats
Gmail's machine learning models block 99.9% of spam, phishing and malware threats reaching your inbox, making Google Workspace safe and secure.
Cover all your productivity needs with Google Workspace
Google Workspace seamlessly brings together messaging, meetings, docs, and tasks
2 months free, then
$
5.00
/month per mail box
30GB Plan
Business Gmail and shared calendar
Smart Reply, Smart Compose, grammar suggestions
Advanced phishing and malware protection that blocks 99.9% of attacks
Access email, chat, voice, and video calling from one place
Video conferencing for up to 100 people
Connect third-party applications using Google Workspace add-ons
Stay Connected With Your Team From Anywhere
Meet safely with your team from anywhere, using the premium video conferencing built on Google's robust infrastructure.
Email like a pro
Wow customers with professional-looking emails from your own business web address. Communicate and collaborate with team members simultaneously by creating group mailing lists.
Connect. Communicate.
They say location matters, but not as you work and communicate with your team in real time. Reach out to customers with professional email and easily share your and plan your day with smart scheduling and Calendar.
Say goodbye to version confusion
Docs, Sheets, Slides, and Drive
It's frustrating to spend hours working on a document, spreadsheet or presentation, only to find out that you were working on the wrong version. Google Workspace's shared access ends this problem as you and your team work on the same, most up-to-date version — at the same time. All your changes are made in real time and stored securely in Drive.
Get Started Now
Google Workspace
Have a question? check these answers.
Find answers to frequently asked questions about Google Workspace
Get Started Now
Google Workspace (formerly G Suite) is a collection of cloud-based productivity and collaboration tools developed by Google. And it comes with a custom email for your business. It's everything you need to get anything done, now in one place.
You will get a Gmail connected with your business email address and other familiar tools (Calendar, Meet, Chat, Drive, Docs, Sheets, Slides, Forms, Sites, and more) all built with trusted Google security and best-in-class search technology.
G Suite has been rebranded to Google Workspace to reflect the platform's vision to offer you an integrated experience across multiple communication and collaboration tools. However, most of the G Suite's functionalities and programs remain the same.
Whether you are just starting your own business or already a small enterprise, Google Workspace is ready to fit your needs, including security tools, compliance features, multiple cloud storage options, and advanced meeting capabilities.